In case you haven't heard, Google Reader will be shutting down as of July 1st, which is tomorrow. 🙁 Seriously, it's July already? As a faithful Google Reader for well over a year now and as someone who does not do well with change, I was completely bummed about the news. Luckily there are other options that are great replacements.
This is a pretty popular choice and you can import all of the blogs you follow on Google Reader right to it. Plus you get email updates too.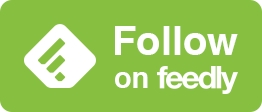 This is my preferred choice. I haven't even had the chance to fully explore it but it seems like a great replacement and I've grown comfortable with it! You can also import your Google Reader to Feedly too.
Of course you can always subscribe by email or use NetworkedBlogs as well. Facebook and Twitter are also great ways to make sure you won't miss a post. Links to all of those are in the sidebar. I'm really not sure what this means for GFC, since that automatically connected to Google Reader. I hear it is going too so if that's how you follow, I hope you'll find an alternative!