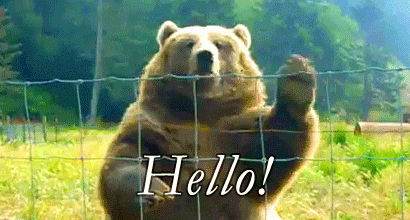 *peeks in*
Hello! Is this really my first post of 2015? I can't believe it has been so long! ICYMI, my 2014 wrap-up post talked a bit about what has been keeping me busy. It's been a long couple months with the Holidays, baby teething, and never-ending colds and sickness. Just when I think I might get back on track, reality hits. My lack of posts don't mean I'm not reading though! I have written and scheduled 3 reviews for the next couple months. I know it doesn't seem like much, but it is a start. Nowadays I feel like I am reading 3-4 books a month (see why those 3 reviews are great progress for me? lol), depending on the quality of the books and if they engage me enough to make the time needed to read them.
As someone who is a slow reader to begin with, made even slower with life's current state, if a book isn't catching my attention adequately, I tend to just stall out. I really hate to DNF (did not finish). I will if it is something I think I will dislike if I keep going, but sometimes a book seems semi-interesting, like I may enjoy it overall, but isn't fully grabbing me right away. I want to finish it out and give it a chance, I do. And I think that's my problem because I WANT to do that but I just end up choosing not to read at all. Does anyone else get like that? I actually did put one book aside a couple months ago after getting halfway. And again, I didn't dislike it, it just didn't grab my attention and make me want to pick it up so in turn I wasn't reading as much as I wanted to, and I missed it.  I'm not sure if this is a phase because of my lack of reading time, or if it is because I am getting pickier the more books I read? I tend to enjoy most of what I do read. My book thoughts and reviews are based on how a book makes me feel and most of the time it's a positive experience. So maybe even if the story seems okay I should let it go because I am obviously not feeling all that much? Is that easier said than done because I like to know how things end? lol
Right now my biggest worry is that it is me. That it is the 'few pages here and there' approach I got going on right now that is making my standards too high. I'm sure in many cases it is the book but is it also unfair of me to expect so much in the few pages that are all I can sometimes read in a day?  The last few books I have read have either been amazing or have been something I struggled to get through, with no happy medium. I hope it's a phase because not every book can be as amazing as I hope it is when I start it, right?
So I guess my questions for you are:
If you are busy and have to read a book more slowly than you'd like, almost page by page, do you think it affects your overall feelings on the book?
If you are a slow reader, how do you stay engaged in a story?
Does a slow book make you stall out?
What makes you decide to DNF a book?
I sincerely hope I can get out of this funk. I miss reading. Feel free to rec me anything you found to be engrossing from start to finish!