**Top Ten Tuesday is an original feature/weekly meme created by The Broke and Bookish and now moved to The Artsy Reader Girl.**
Ah, the neverending TBR. I remember many years ago, before I started blogging or really knew anything about book blogs to be honest, a friend recommended this cool website called Goodreads that was this great place to keep track of what you want to read/have read as well as help find new ones to add to the list. And I remember when I had like 30 books on my TBR and freaking out about it. Oh poor naive Sara. Fast forward 7 years and my numbers surpassing 1500+. Anyways, there are a few books that have been on my list since the beginning that I just never got around to reading yet. Here are a few!
Forbidden by Tabitha Suzuma
I've always been a sucker for angsty, heartbreaking novels so this one has been on my TBR for a very long time.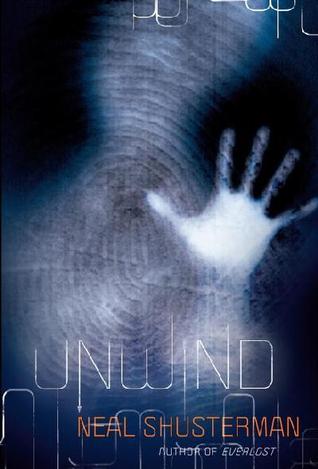 Unwind by Neal Shusterman
I have yet to check out a novel from this author but I've heard such brilliant things about his works. This came highly recommended from a friend but I just haven't gotten around to it.
Half-Blood by Jennifer Armentrout
I mean, everyone seemed to be talking about this book back when it was published. And everyone talks about this author. Then there is me who has yet to read her books….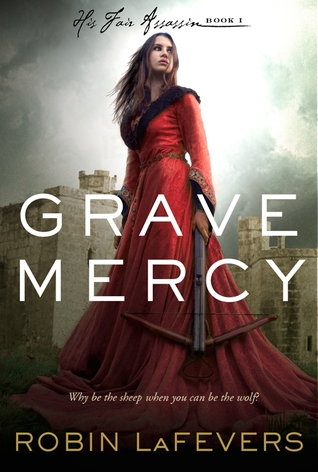 Grave Mercy by Robin LaFevers
Assassin nuns, right? Just an awesome sounding series I still hope to get to!
The Probability of Miracles by Wendy Wunder
Another heartbreaker. I just know I need to be in the right frame of mind to read this one and hope I do just that at some point.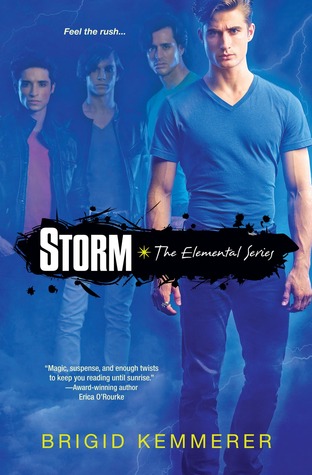 Storm by Brigid Kemmerer
I've had this on my TBR for so long! The author is easily becoming a new favorite with Letters to the Lost and More Than We Can Tell so I'm absolutely vowing to read this series this year!
Unfinished Series
Silence (Hush, Hush #3) by Becca Fitzpatrick
I read the first two books in the series many, many years ago, around the time of their publications. This is the series that started my love of angels and lead to me finding other great novels featuring angels as well, including The Mortal Instruments and the Unearthly series. But I just never got around to reading the this 3rd book, and obviously the 4th.
Dreamless (Starcrossed #2) by Josephine Angelini
I must admit, I remember zilch about Starcrossed, the first book in the series, except that I loved it. I'd love to finish the series someday.
The Death Cure (The Maze Runner #3) by James Dashner
Another series I never finished! The movie trailer has been peaking my interest a bit again. Perhaps the movie will inspire me to pick up the book. I've only seen the first movie so far but thought it was great.
The Evolution of Mara Dyer (Mara Dyer #2) by Michelle Hodkin
How is it that I can crave a sequel so much but then put it off after it finally publishes? As you can see, I do it a lot. It's a bad habit. I think part of the reason is I can never recall the details after waiting a year. This book falls in that category.
 Going through my list and seeing all these books I just never got around to was a little sad. Especially since I own all but two of them. And I cannot believe how long it has been for a few of them too. So many books, so little time!
Help vote for my next 'at last…' read!