February
Oh man, another month down! I'm just about ready to get out of this gray and muddy weather and into some sunshine! And for my kids to do the same… This month flew by so quickly that I really don't think anything too exciting happened on my end (I told you guys my life was pretty boring and not to expect much lol).
I watched a lot of Olympics. More than I thought I would. I'm such a huge fan of gymnastics and swimming so it has always been the Summer Olympics that I loved most but this year I realized how much the Winter has to offer. Anything snowboarding, curling, skeleton, luge, and bobsled and I was watching it. Even the cross country women's sprint event that we claimed a gold for ended up being really exciting at the end, which was probably helped along by the overenthusiastic announcer. They gave me lots to watch at night when I'm wide awake and the rest of my house is fast asleep. SO proud of all our athletes!
Another thing you guys might know about me is that I love Big Brother. I've seen every season (except season 2 *hides*) so I was pretty excited about Celebrity Big Brother. It was a short season but I loved that people were willing to play the game moreso than we have seen in some of the recent seasons. A friend and I always get together when we can to watch, and when we can't and are stuck home by ourselves we text each other like crazy.
Other fun highlights – a new washer machine (now I feel old), seeing Black Panther which was AMAZING, a few fun nights out with the hubby and the neighbors, and a whole week off of school for my kids. I'm already excited to see what March may bring!
My 'at last…' feature had its first review and giveaway! Our Chemical Hearts was the February winner and if you missed it, you can find my review HERE! Y'all picked The Truth About Alice by Jennifer Mathieu for March's review and giveaway. I just finished so expect the review and giveaway next week!
February Book Haul
Bought
-Harry Potter and the Prisoner of Azkaban Illustrated Edition (FINALLY! I ordered it two months ago and it's been out of stock!)
-Immortal Reign (Falling Kingdoms #6) by Morgan Rhodes
Even though I already read and LOVED More Than We Can Tell, I really wanted the ARC for my shelf to go along with the signed copy I plan on ordering as well. The wonderful and amazing Jessica sent me her copy when she was done and I could not be more thankful!
One-clicks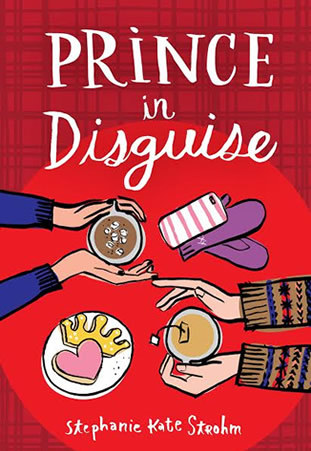 –The Long Way Home by Jasinda Wilder
–Prince in Disguise by Stephanie Kate Strohm
–Brooklynaire by Sarina Bowen – Reading now!
–Next to You by Daisy Prescott
e-ARCs
–Grim Lovelies by Megan Shepherd
–On the Line by Liz Lincoln
I was really good about not requesting much this month and it gave me a great chance to catch up with a lot of the review books I had waiting for me!
February Reviews:
Our Chemical Hearts by Krystal Sutherland – 4 stars
The Gravity of Us (Elements #4) by Brittainy C. Cherry – 4 stars
Hate to Want You by Alisha Rai – 4 stars
Tess of the Road by Rachel Hartman – 2 stars
More Than We Can Tell by Brigid Kemmerer – 5 stars
The Tombs by Deborah Schaumberg – 3.5 stars
The Wicked Deep by Shea Ernshaw – 4.5 stars
Now onto March!